Wine accessories
Looking for the perfect one wine accessories to take your wine drinking experience to the next level? Look no further than our luxury wine bags, quality corkscrews, decanters, storage systems and other wine essentials! Whether you're a casual wine drinker or a true connoisseur, our selection wine accessories has something for everyone.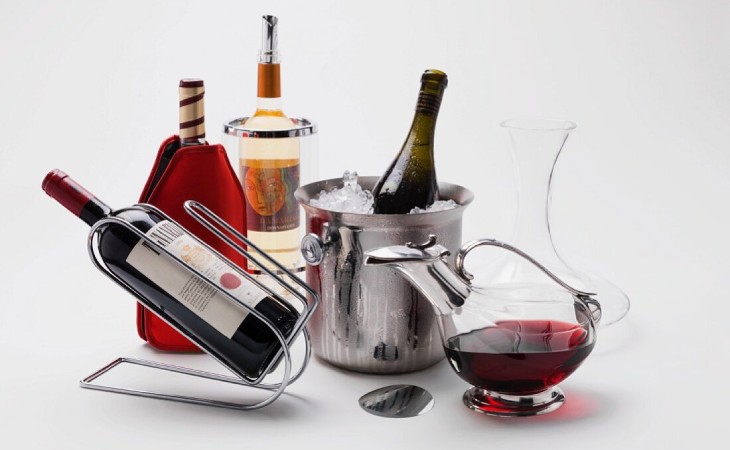 Show filters
Wine accessories for every occasion
Any wine lover will tell you that great wine starts with great accessories. That's why we've put together the perfect collection of wine accessories, designed to help you get the most out of your wine drinking experience.
Wine is the perfect drink for any occasion, whether you're having a romantic evening or entertaining guests. But to fully enjoy wine, you need the right accessories. That's where we come in handy.
We offer luxury wine bags to transport your wine in style and to give the other a great bottle of wine as a gift, as well as quality corkscrews to easily open the bottle of wine.
Our luxury wine bags are perfect for transporting your favorite bottles of wine whether you're heading to a picnic, a friend's house or an outdoor concert.
We also have a selection of carafes and storage systems so you can enjoy your wine to the fullest. With our wide range of wine accessories you are sure to find everything you need to take your wine drinking experience to the next level.
Our selection of quality corkscrews makes opening your bottle of wine a breeze, while our carafes are perfect for aerating your wine and bringing out its full flavour. And our preservation system is essential to keep your opened bottles of wine fresh and delicious.
Whatever your needs, we have the perfect wine accessories to help you enjoy your wine to the fullest. So browse our selection today and find the perfect addition to your collection!