Croatian wine is increasingly known. Croatia is truly a special country, made up of sophisticated continental landscapes and the beautiful Adriatic coast, with 1246 islands. This small country is like a necklace, abundant in different kinds of pearls, growing surrounded by the inspiring beauty of this land.
Croatia has a long and proud tradition of viticulture, with over hundreds of indigenous grape varieties grown all over the country. Wines from Croatia are known for their unique character and taste, making them some of the most sought after wines in Europe. The wine regions of Croatia have been producing high quality wines since Roman times.
Many vineyards still use traditional methods to make exceptional wines that "terroir" and reflect the climate of each region. With its beautiful landscapes, vibrant culture and delicious cuisine, Croatia is becoming an increasingly popular destination for wine lovers who want to discover new tastes.
From dry white wines made from local varieties such as Posip of Graševina to full red wines as Plavac Mali of Dingach aged in oak barrels, Croatian winemakers offer something for everyone. Whether you're interested in old classics or something more modern and experimental, there's no shortage of excellent options when it comes to Croatian wines. So why not take a sip of history today and discover all that Croatian wine has to offer?
Wine regions in Croatia
Croatian wines are grown in three wine-growing regions – the coastal regions, the continental eastern and continental western regions, divided into twelve sub-regions. The climatic areas here are Mediterranean and moderate continental, with three distinct microclimatic zones suitable for wine production, with the corresponding soils, which give the wines excellence and their essential distinction. In addition to the exceptionally suitable climate for wine production, Croatia has numerous indigenous wine grape varieties that are used to produce wines with a unique taste and high quality.
All the leading internationally recognized wine grape varieties are represented in Croatian viticulture and wine production, and the climate gives them their strong individual quality. The end result is the production of more than 600 different wines in smaller or larger series. That is therefore a good reason to enjoy the distinctive wines and refined dishes here at the source.
The wines from Croatia are rich in history and the grape varieties are plentiful. However, Croatian wines on the international market are relatively new and therefore many people have still not had the chance to taste our wines taste and become familiar with Croatian wines.
In Croatia there are more than a hundred indigenous grape varieties. Jancis robinson Identifies 1.368 varieties in her book "Wine Grapes", 39 of which are Croatian native species.
It is interesting that in Croatia you can find all five possible wine-growing zones. These zones are determined by the temperature and the number of hours of sunshine, which is why we are proud to offer a very rich palette of grape varieties. In Croatia, these five zones are divided into three wine-growing areas.
Number of wineries: 17.000
Area of ​​wine region in Croatia: 33.000 hectares
Vineyards producing wines of controlled origin: 800
Croatian wine of verified origin: 2.500
The total production of wine from Croatia of controlled origin: 61 million litres
Share per wine region Croatia in hectares:

Continental Croatia: 49%
Croatian coastal area: 51%

Regional share of the number of wine producers:

Continental Croatia 32%
Croatian coastal area 68%

Number of cultivated grape varieties: 200
Number of native grape varieties: 60
Major wine varieties:
The history of vineyards and growing grape wine in Croatia has its roots in ancient times, even before Christ. Given that Croatia is located in a zone with favorable
conditions for growing wine grapes, and different climatic conditions, there is a wide variety of cultivars (grape varieties), some of which are specific to the area in Croatia.
Three major grape varieties account for 47% of the total production of the wine regions in Croatia!
In Croatia, wine and wine have been used for thousands of years olive oil This long tradition has ensured that top quality wine is made in Croatia. The Best wine from Croatia have been awarded more often, including the Graševina, Plavac Mali and the Posip.
What are the wine regions in Croatia?
There are several wine regions in Croatia. These can be conveniently divided into two major wine regions of Croatia, the wine regions in continental Croatia and the wine regions on the Croatian coast.
The wine regions in the interior of Croatia are mainly located in the North-East around the Danube, Slavonia and central Croatia. The wine regions on the Adriatic are located in Istria, the Kvarner and Dalmatia.
In both wine regions of Croatia, several wines are made from real Croatian grape varieties. The best wines from Croatia like the Graševina, Plavac Mali and the Posip have won several awards worldwide.
Continental Croatia is divided into 4 major regions and 7 sub-regions:
Danube Region / Podunavlje (po-du-naw-lie)
Slavonia / Slavonia (lettuce-wo-nia)
Central Croatia / Središnja Hrvatska (sre-dish-nia hr-wat-ska)

Moslavina Hills / Moslavina (mo-sla-wi-na)
Kupa river region / Pokuplje (po-kup-lie)
Plesivica Hills / Plesivica (ple-shi-wi-tsa)

North-West Croatia / Sjeverozapadna Hrvatska (sie-we-ro za-pad-na hr-what-ska)

Zagorje and Međimurje (za-gor-ie; me-dji-mur-ie)
Prigorje and Bilogora (pri-gor-ie; bilò-gora)
The Croatian coast is divided into 3 main regions and 5 sub-regions:
Istria / istra (is-tra)
Croatian coastal region / Hrvatsko primorje (hr-what-sko pri-mor-ié)
Dalmatia / Dalmaciya (dal-ma-tsia), consisting of:
Dalmatia is known for its world famous wine such as the Plavac mali (eg Dingach), Posip, Babić and many more genuine Croatian grape varieties. Dalmatia is further divided into a number of sub-regions. Posip uit Korcula en Plavac mali from Hvar have won several awards.
Wine regions Istria
Croatian wine uit IstriaWine has been made in for centuries Istria. The history of viticulture in this Croatian peninsula dates back to Greek and Roman times. Viticulture in Istria is a thousand-year-old tradition and builds on a favorable climate. Istria is known for one of the most prominent and best wine from Croatia.
Wines from Slavonia are among the most underrated in Croatia. The region is known for its white wines, which are made from indigenous grape varieties such as the famous Grasevina wine. The wines from Slavonia are known for their full body and complex flavor profiles. If you are looking for a delicious red or White wine for your next meal, be sure to try a wine Slavonia!
Kvarner
The history of vineyards and viticulture in Croatia goes back to ancient times. There are different climatic conditions and there is a wide variety of cultivars. Some are specific to the Croatian area, so it was determined that they are Croatian native varieties.
The Croatian coast is an area where the culture of grape growing and wine production is very old, but also for other reasons (excellent location for the vines, developed maritime links with the world)
was the most developed. A large number of autochthonous grape varieties has also been recorded, with the authors of the time listing and describing the number of several hundred autochthonous varieties. This is an extremely large number even at that time, so the Croatian coast is rightly counted among the most developed European wine-growing regions.
The most important scientific and professional results have shown that today in Croatia you can find a large number of indigenous varieties (about 130). Of that number are today in the Kvarner area as wine flagships Jarbola, Kastafska Belica and Žlahtina.
Which grapes become the best Croatian wine made?
Authentic Croatian wine from the island Korcula
De Posip is a very successful and increasingly popular Croatian white grape variety with a promising future.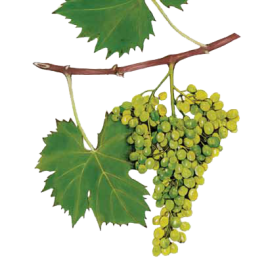 The largest Croatian wine variety
Graševina wine has become more and more famous in recent years. It has a characteristic sharp semi-bitter taste that the aroma has exotic fruits.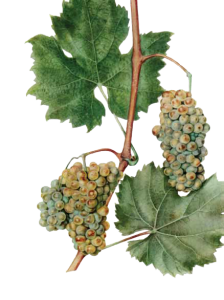 More about the Graševina grape
Graševina order wine
Merlot is a popular grape in Croatia
Merlot is very popular in Croatia. It has been planted in various regions of Croatia over the decades, both in the continental part of Croatia and the coastal areas.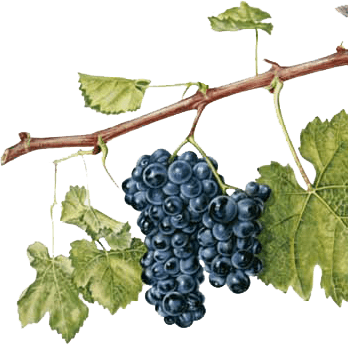 More about the Merlot grape
Order Merlot wine
Chardonnay is a popular grape in Croatia
Chardonnay from Croatia is a serious wine, with a fruity and delicious character.